Meet the team: Carrie
Social Media Manager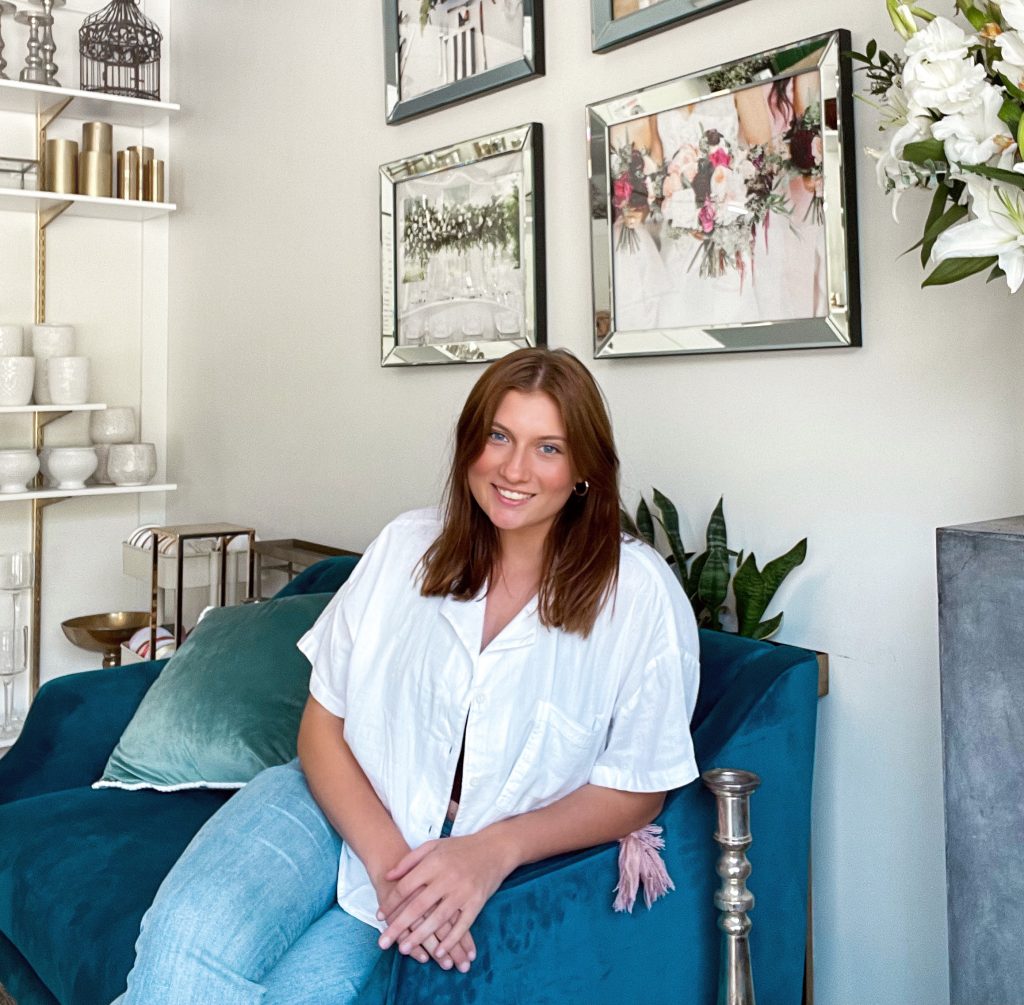 Carrie Yasnowski is our Social Media Manager. She joined the team in 2022 after graduating from Youngstown State University with a degree in Marketing. Carrie brings her creativity and enthusiasm to the team with her knowledge of social media and graphic design.
We asked Carrie a few questions to get to know her better. Here's what she has to share!
What brought you to The Blue Daisy?
At the time I interviewed for my position as Social Media Manager, I was in my last semester of college at Youngstown State University. I enjoyed how much enthusiasm Stephanie had when talking about her plans for The Blue Daisy Floral, and I decided working on this team would be a great fit. As soon as I graduated, I started this position, and I absolutely love it!
What is your favorite thing about being on The Blue Daisy team?
I enjoy being on a team that both allows me to be creative, but also gives me suggestions on things I can do better. Collaborating with everyone on The Blue Daisy team is both fun and productive, and I genuinely like and get along with every single person I work with.
What is the hardest part of your job?
Choosing which pictures to post on social media is definitely the hardest part! Because The Blue Daisy Floral receives so many beautiful pictures from local wedding photographers, it is hard to choose which ones to post. I am so indecisive at times and I just want to post them all.
What do you most enjoy doing outside of the studio?
I enjoy concerts, traveling, and hanging out with friends and my wonderful boyfriend. Over the years, I have been to 8 concerts and 1 music festival. I have also traveled through 23 out of 50 states, and visited 4 countries!
Do you have a pet? Tell us about them!
Yes!! I have a beautiful long-haired Calico cat named Phoebe. She's about 2.5 years old, and I've had her for almost a year! She's a very shy but loving cat, and I'm so thankful to have her around.