Bridal Flowers Showcase
Little Flower by The Blue Daisy | Pittsburgh, PA
We first launched our Little Flower by The Blue Daisy designer's choice package back in 2020. Our team is absolutely thrilled with how well received it has been. We love our Little Flower couples! Being able to flex our creativity and create beauty and magic for these wonderful people brings us so much joy. Because of that, we want to showcase the range of bridal flowers we have had the honor of creating!
---
Fashionably Modern
First, Morgan's bridal bouquet for her and Dustin's wedding at Bar Marco. She wanted a mix of rich, dark colors mixed with creams for her floral color palette. We created this somewhat sleek and modern silhouette, with just enough greenery texture to perfectly complement her bridal style. Photographed by Dawn Derbyshire.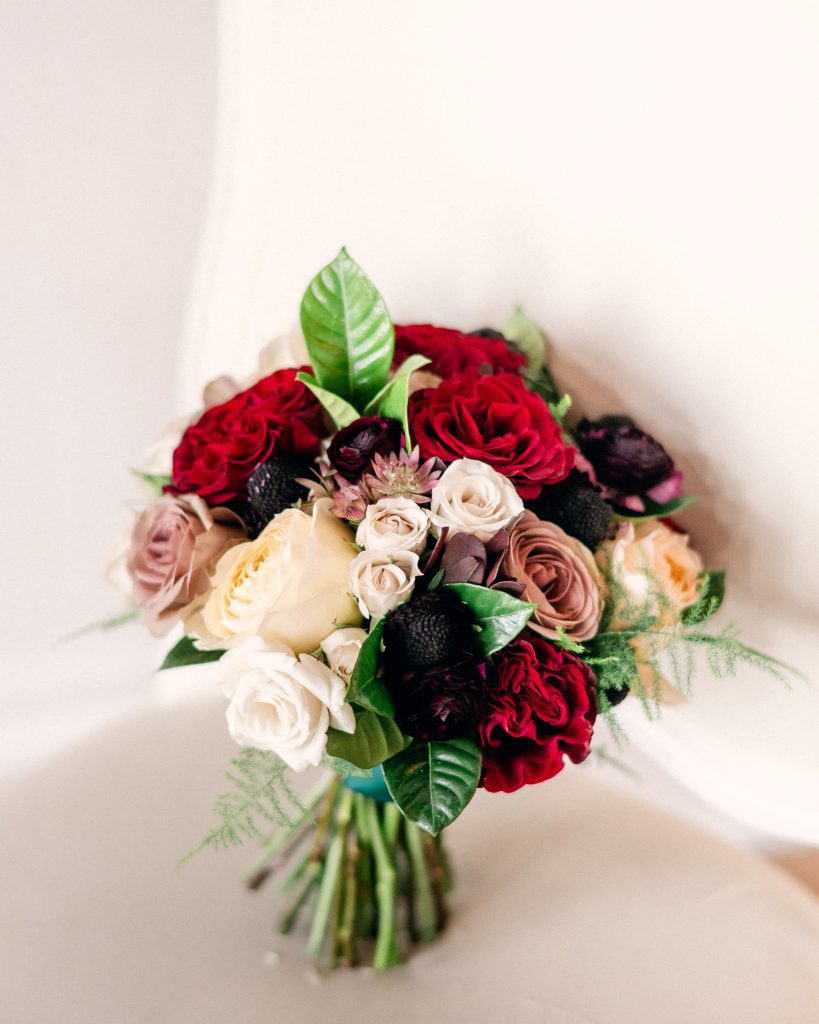 Contemporary Elegance
Stefanie wanted a contemporary and elegant look for her wedding flowers in all whites with just a touch of greenery. Her bouquet was clean and simple, but we added the Phalaenopsis orchids for a more modern vibe. Photographed by Sandrachile.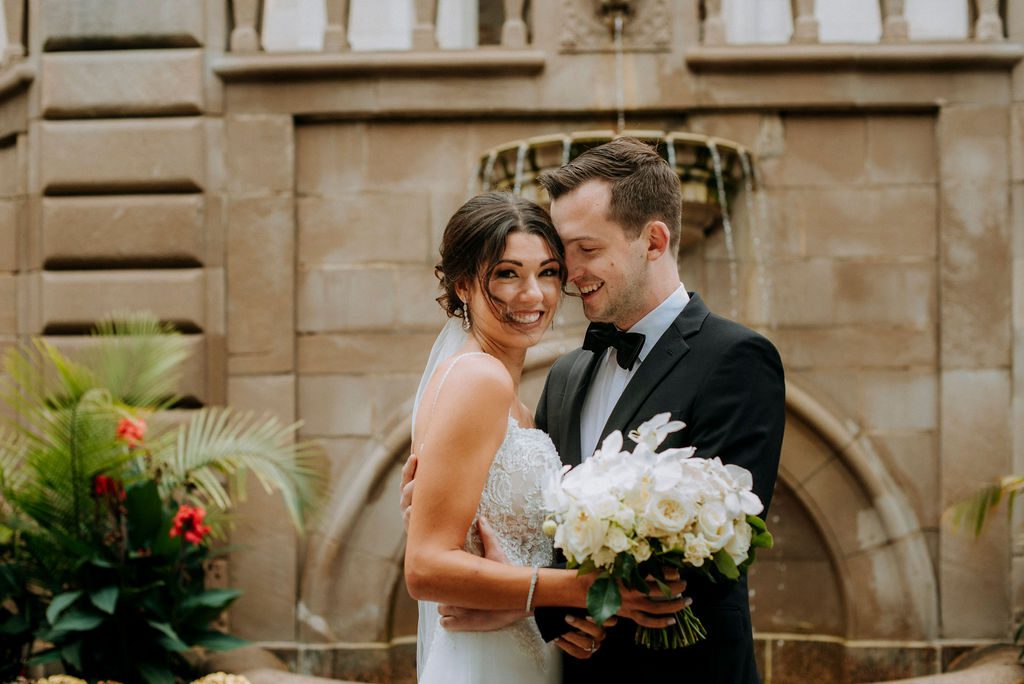 Wearable Art
Aisha wanted a flower crown in lieu of a more traditional bridal bouquet. We absolutely loved creating this wearable art for her! She definitely rocked the floral crown in oranges/peaches, blues, blush, and greenery. Perfect for her intimate outdoor ceremony! Photographed by CTG Photography.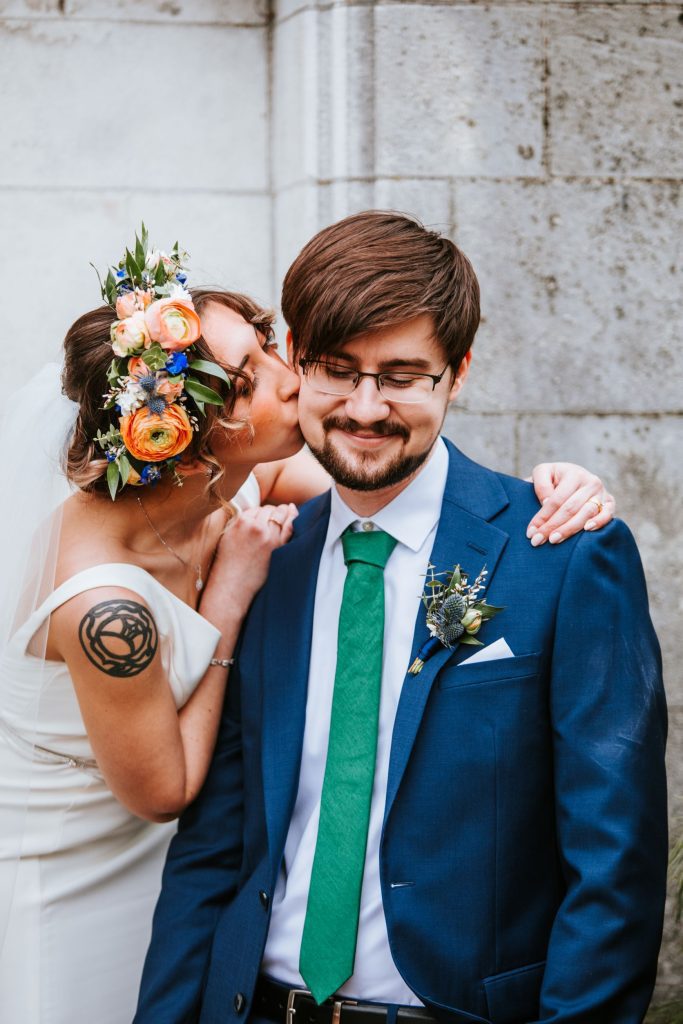 Gothic Romance
For Lexi's wedding at MuseumLab on Valentine's Day, she wanted a gothic romance vibe. We incorporated deep reds and purples with a touch of lighter purple to achieve the look. The baby blue eucalyptus is the perfect accent for this color palette! Lexi's bouquet perfectly complimented her bridal style and the industrial look of MuseumLab. Photographed by Talia Nelson.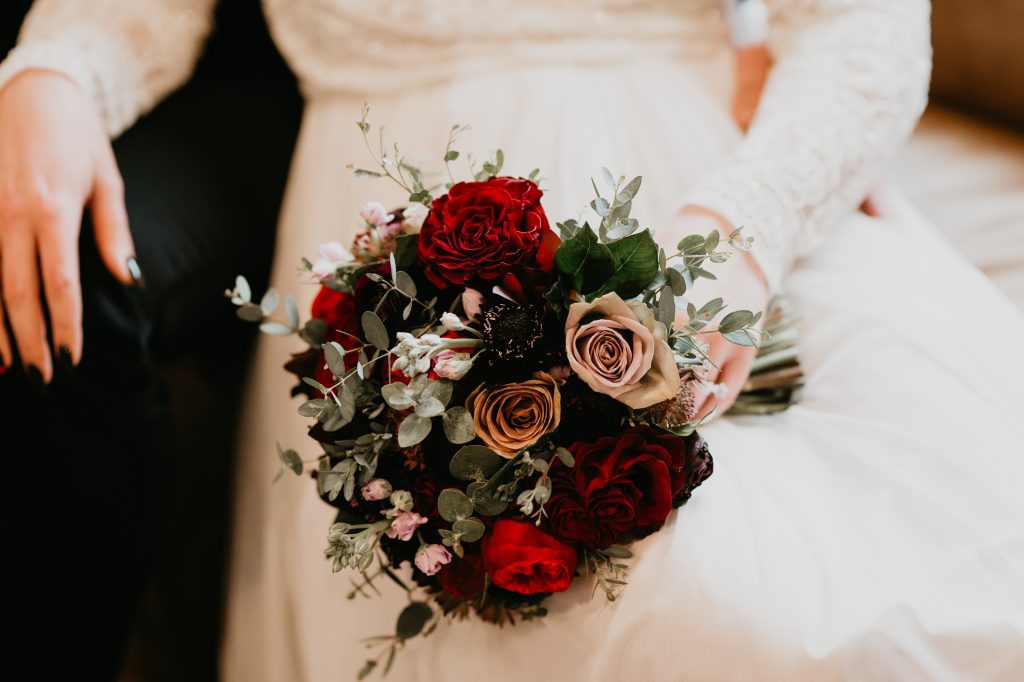 Wild Greenery
Kaitlynn wanted a wild and free bouquet with lots of greenery, white flowers, and anemone with dark centers. We created this beauty for her wedding at Riverfront Park in Aspinwall. This look with lots of beautiful texture from different varieties of greenery is a studio favorite! Photographed by Shelby Heisler.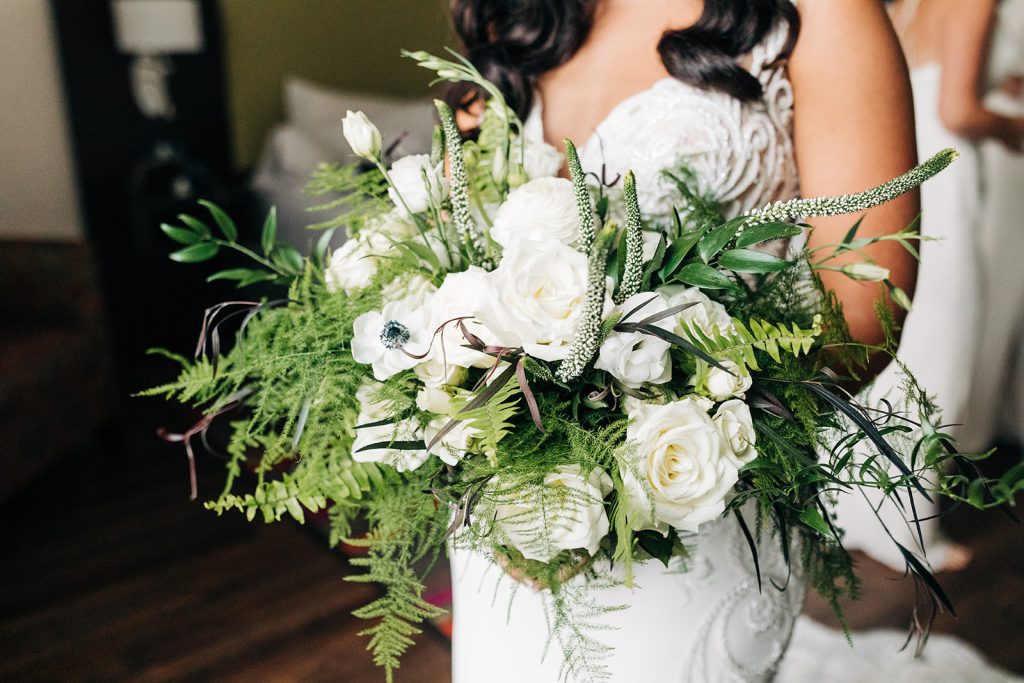 Summer Brights
Brittany wanted bright summer colors in her garden style bouquet and those coral charm peonies definitely delivered! We also incorporated roses, spray roses, butterfly ranunculus, and craspedia to complement the fun summer brightness of the peonies. One of our favorite things about Little Flower packages is being able to source seasonal blooms from local flower farms.
Photographed by Abbie Tyler.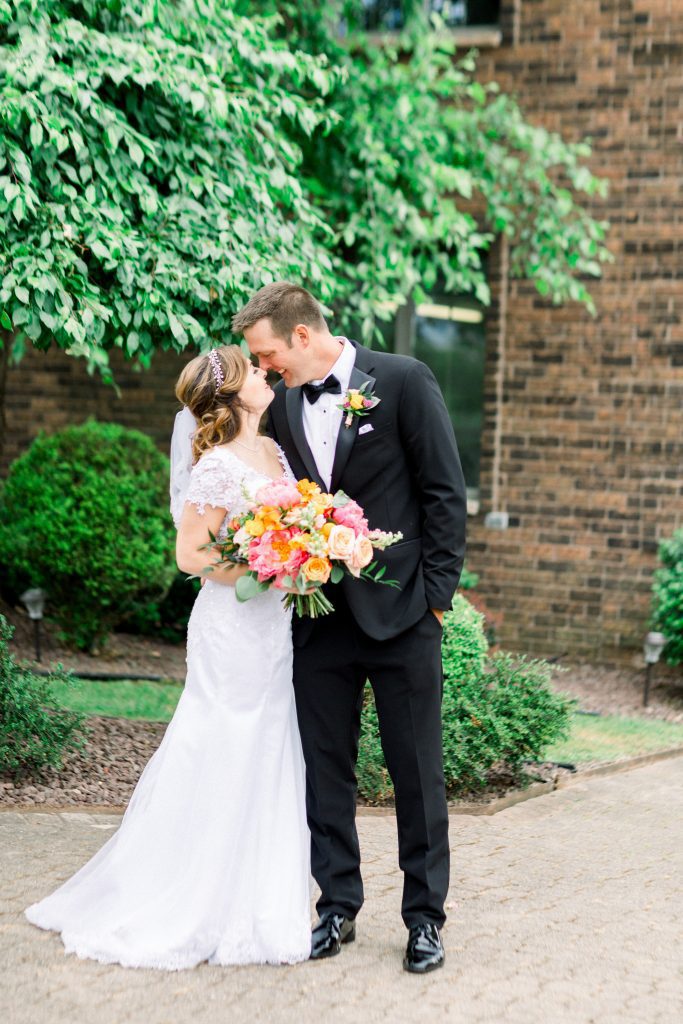 Springtime Romance
For Sanjana, we created this romantic bouquet in shades of pink, creams, and blackberry. This color palette was designed to complement the pink tones in her gorgeous dress. She looked absolutely ethereal for her springtime backyard wedding. Photographed by Sky's the Limit.