Cool Toned Summer Wedding
Phipps Conservatory | Pittsburgh, PA
The design ethos set forth by Hello Productions for Nani and Basyl: classic, timeless design, cool tones, and simplicity. Hello Productions is one of the best in the biz and a most favorite planner of ours to work with. Natasha from Hello brought this phenomenal couple to us knowing that our design style fit the bill for their wishes. And we loved designing for them! Check out how we helped transform the gardens at Phipps Conservatory into the perfect day for Nani and Basyl. You won't want to miss the ceremony floral columns or the Pinterest-worthy hydrangea escort card display!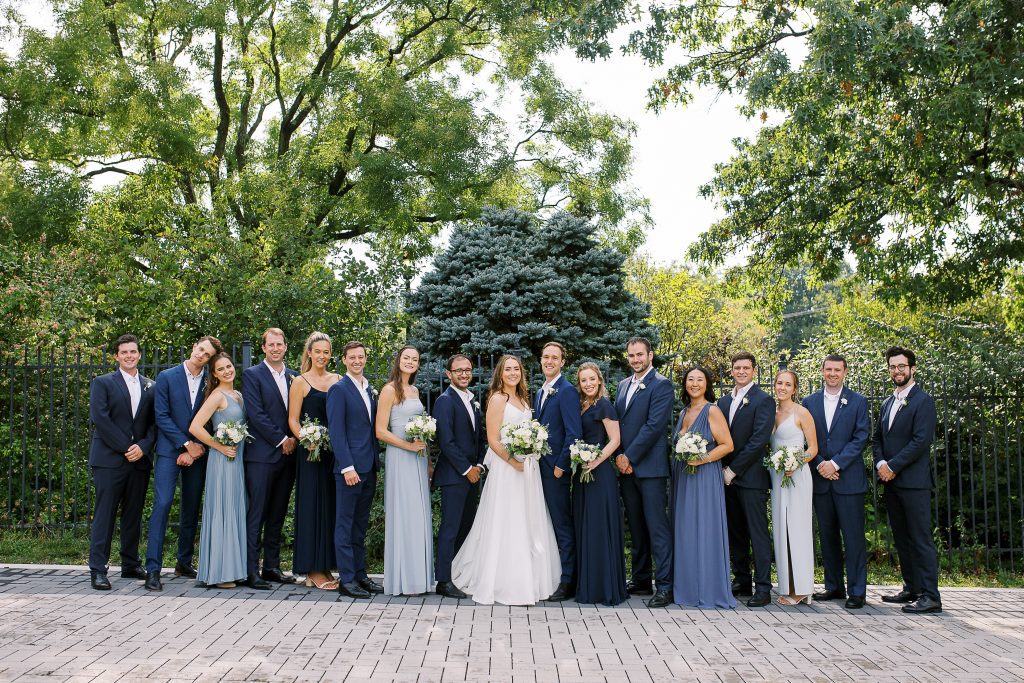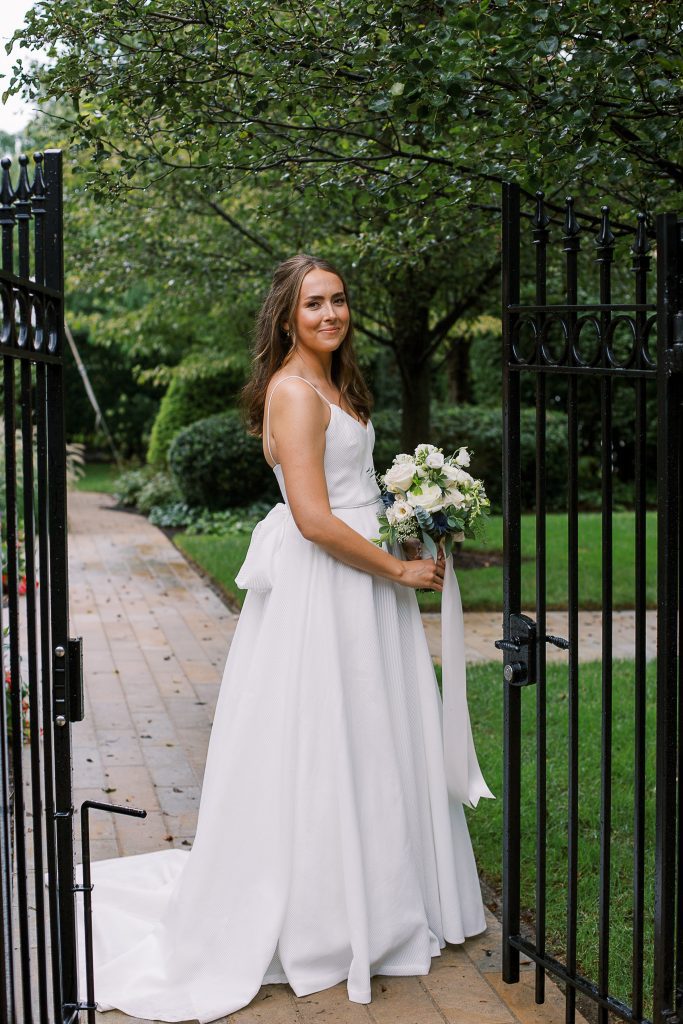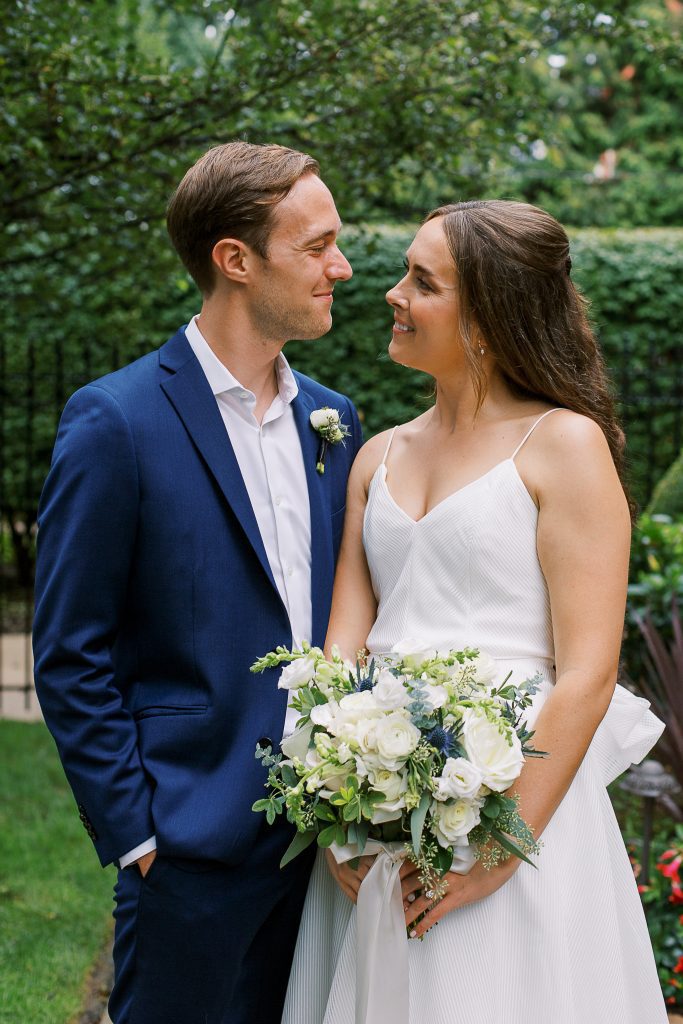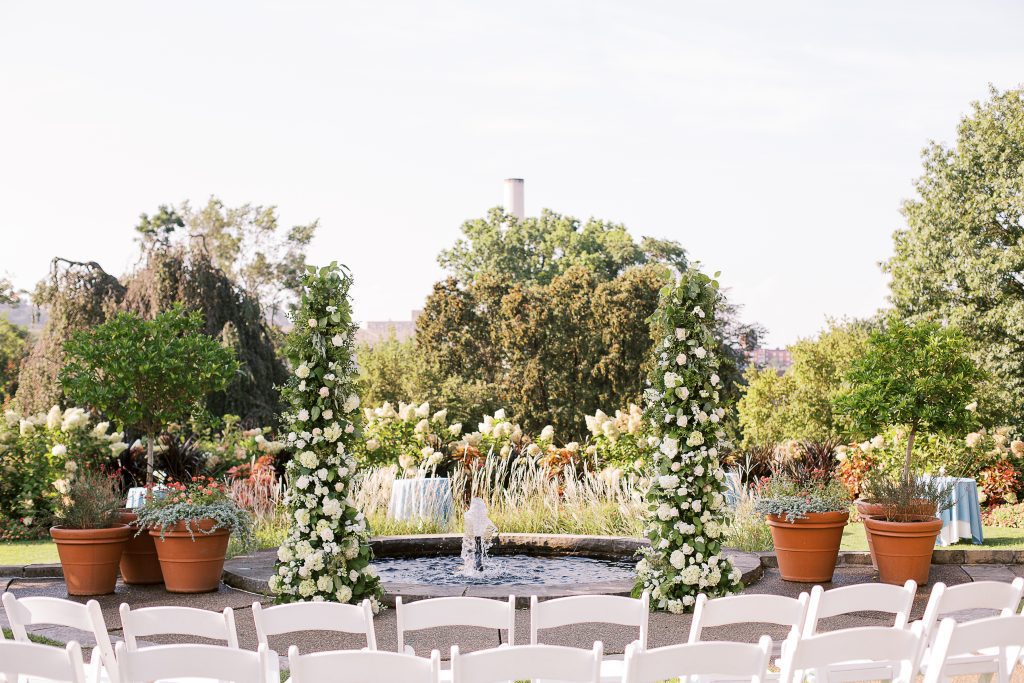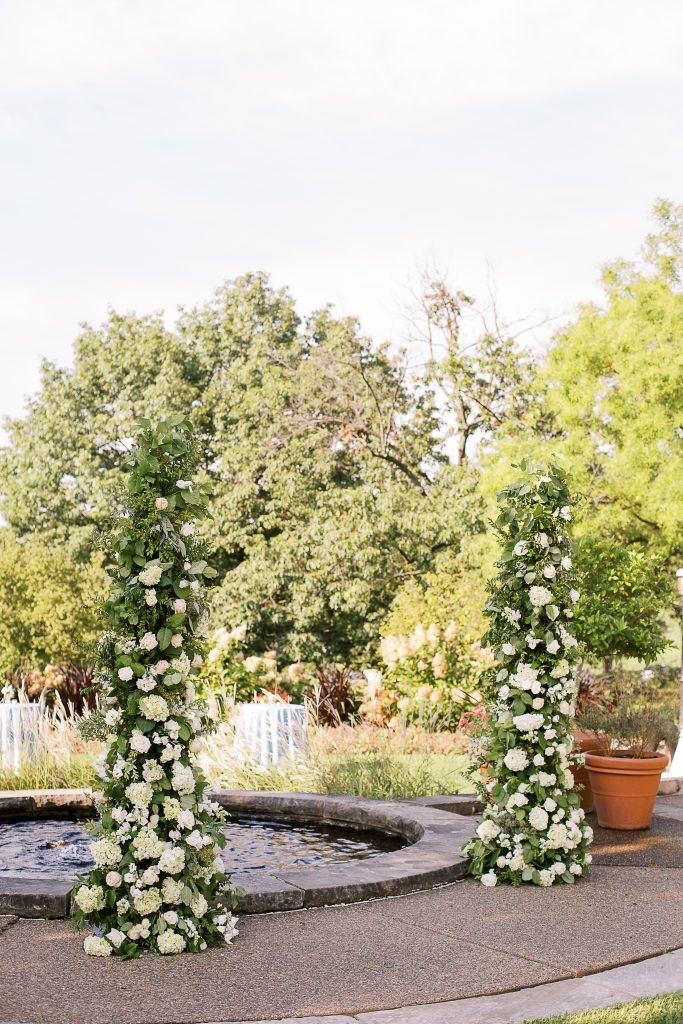 These floral columns were perfect for a Phipps Conservatory wedding. The split aisle can sometimes pose a challenge with centering the ceremony. Smaller ceremony florals can get lost against the wide-open backdrop of Pittsburgh and the Cathedral of Learning. Creating large statement pieces that anchor the space and do not block the view is a great solution!
Isn't she a beauty? We custom designed this escort card display just for Nani and Basyl! It was such an elegant way to welcome guests to the garden tent for the reception.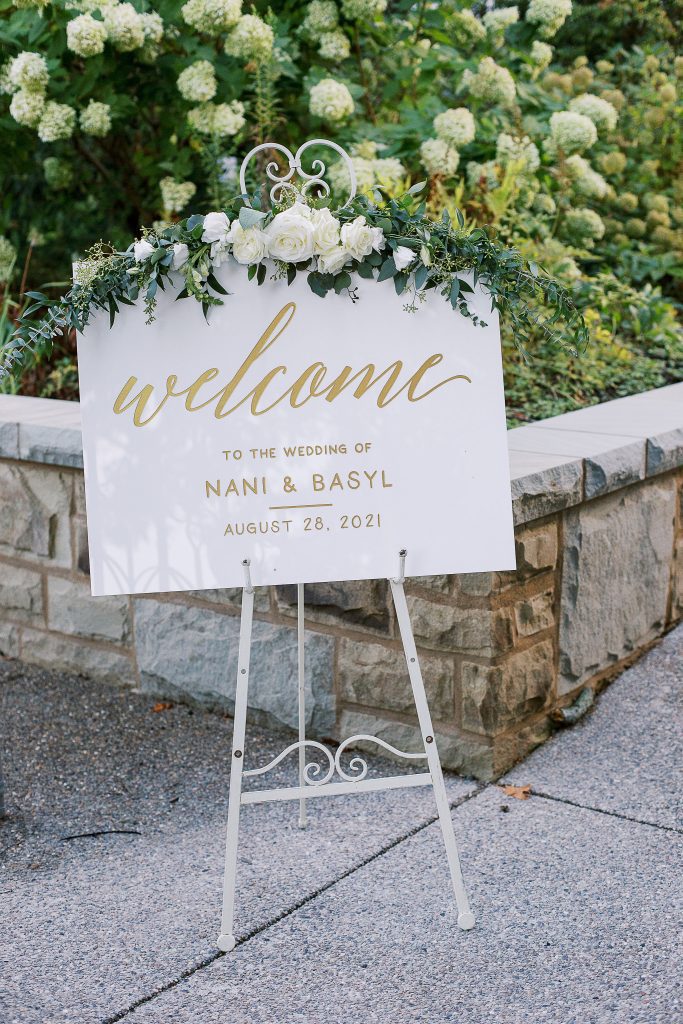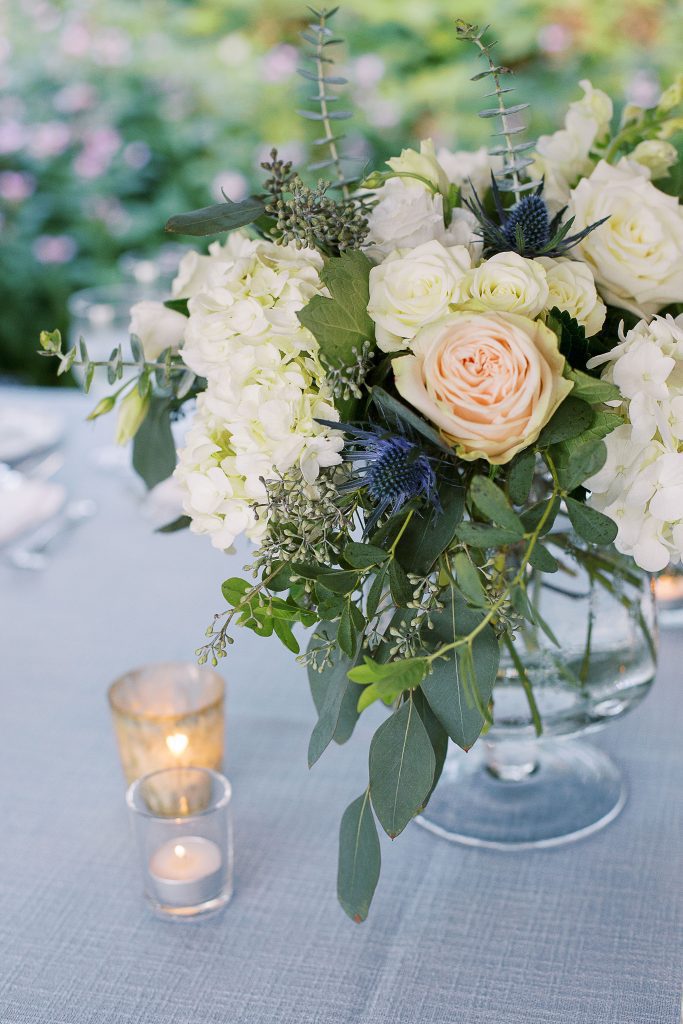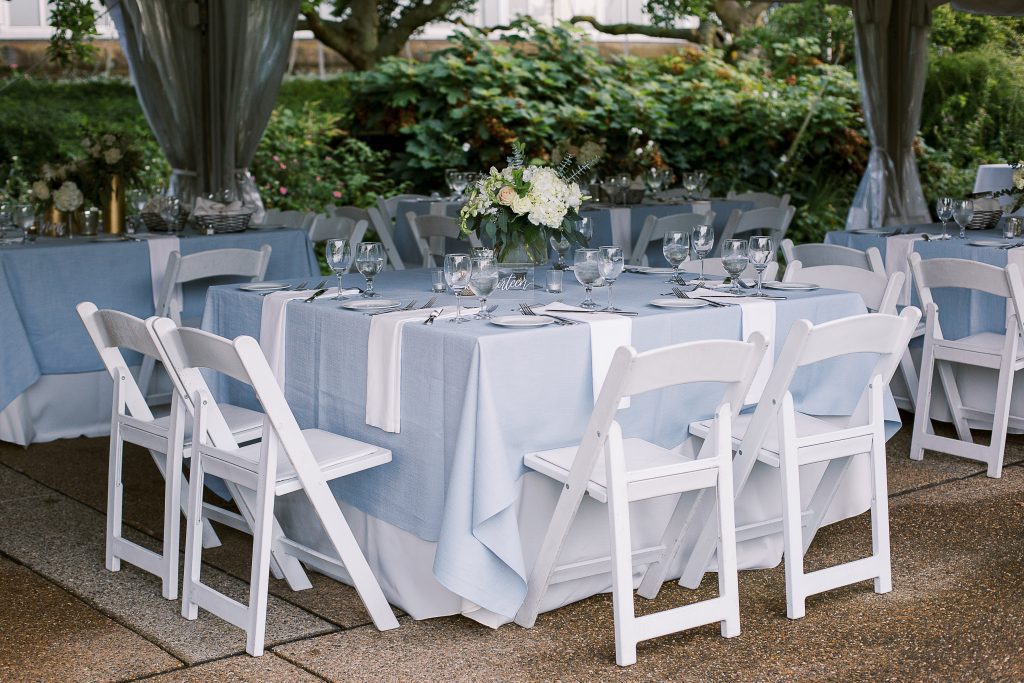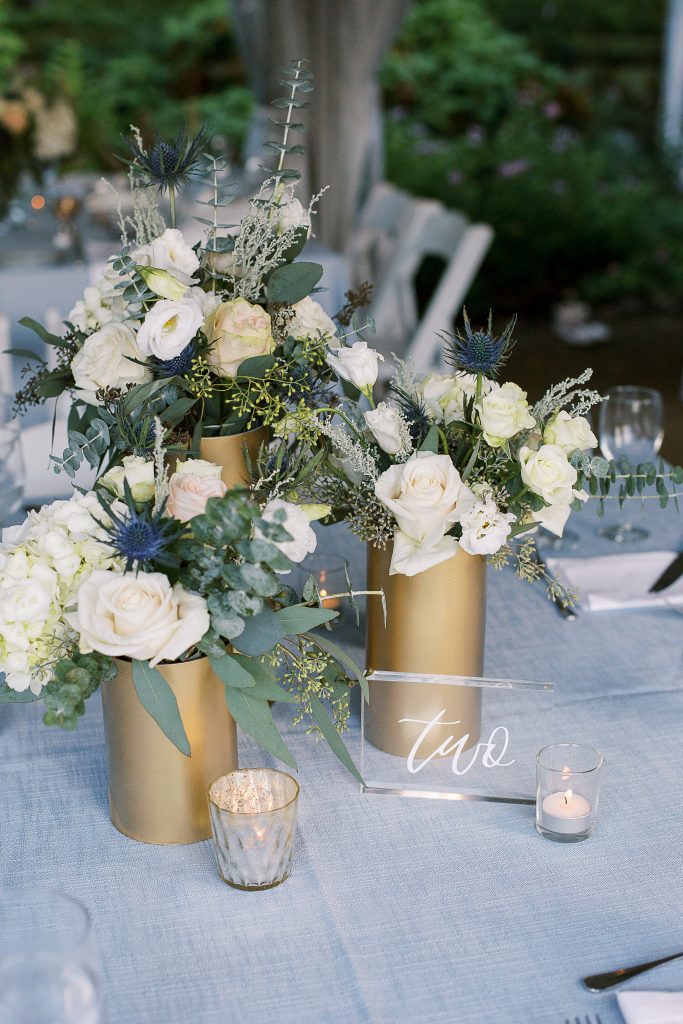 Fun Fact: Nani and Basyl's wedding was rescheduled due to COVID-19. We typically do not double book weekends. But, we had to make sure we could still work with this amazing couple. Plus, keeping their vendor team cohesive was important. For those reasons, we did have multiple events on their new weekend. Unfortunately, both events had our gold cylinder trios rented. Because of the incredible supply chain issues we were facing at the time, we could not get more (trust me- we tried!). In order to make sure both couples got the look they wanted, we re-created the original vases for Nani and Basyl from scratch. To do this, we bought a large pipe that fit perfectly over glass cylinder vases, cut it into sections, and painted and brushed each cylinder. Clearly, we love our couples and go the extra (several) miles for them!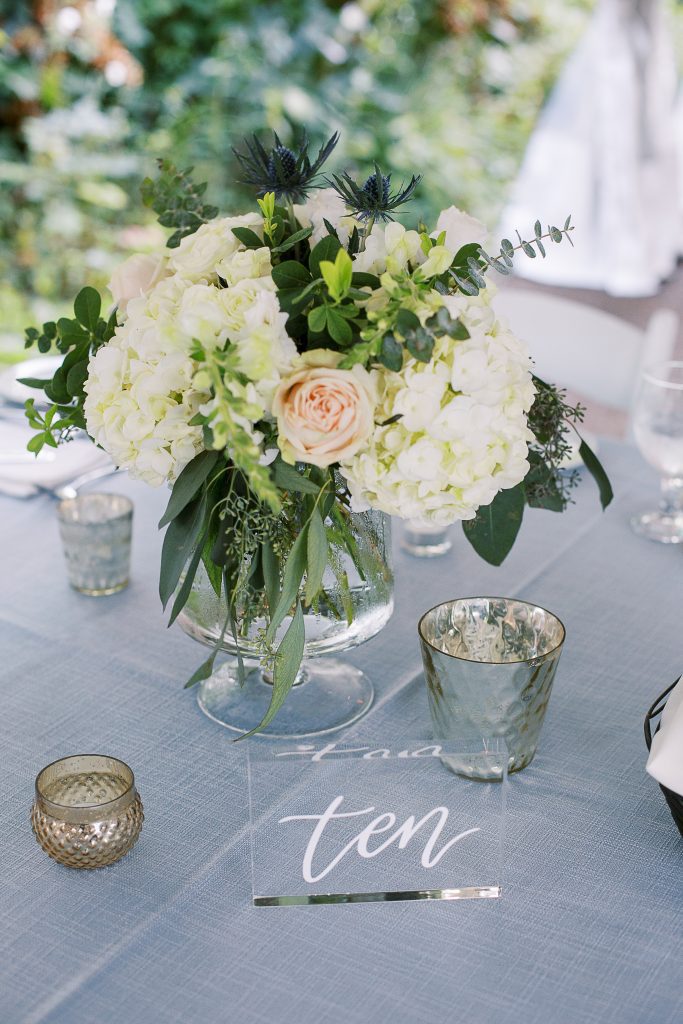 Vendor Credits
Venue & Catering: Phipps Conservatory | Event Planning: Hello Productions | Photography: Breanna Elizabeth | Floral Design: The Blue Daisy Floral Designs | Linens: Mosaic | Bakery: Bella Christie | Bride's dress: BHLDN | Beauty: Hannah Conard