Flowers Just Might be the Key to Joy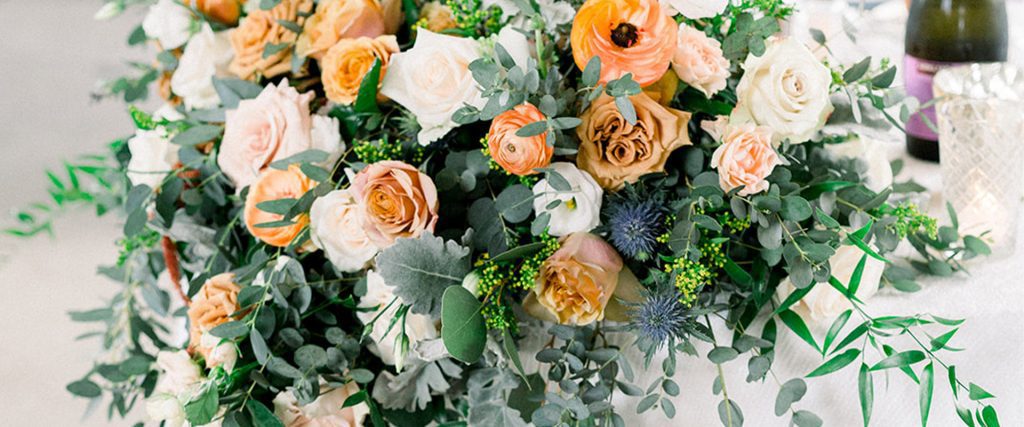 We want to share joy
After 9.5 years of swearing that I would never be a retail florist- I would like to formally announce that you can now order daily delivery and sympathy arrangements from The Blue Daisy Floral Designs! Please be patient with us as we grow this new venture slowly and develop our systems. We would love your feedback and your support!
Want to know what made me change my mind completely and take a scary step in my business? Read on…
We all know on a surface level that flowers have a profound impact on our mental and emotional state. Right? That's common knowledge. It's also science. There have been numerous studies done to track the change in both psychological and physiological states after receiving or even just viewing flowers (and nature in general). One such study from the Journal of Physiological Anthropology had a group of 31 male office workers in Japan simply look at roses for 4 minutes. Researchers saw that both their heart rate and their mental state improved over a control group who did not have roses present. Another study out of Rutger's University published on Aboutflowers.com showed that "Flowers have an immediate impact on happiness" and a "long-term positive effect on mood."
I personally have had the lucky pleasure of sharing flowers with people since 2002 and the joy never gets old. More recently, I had a very profound experience with sharing flowers. It has had a deep impact on me and speaks louder than any scientific study can.
We've been an event floral company for over 9 years- very rarely providing flowers for daily deliveries- birthdays, anniversaries, condolences, etc. But with the onset of COVID-19 and the wedding market crashing around us this year we've begun offering a limited selection of designer's choice arrangements for delivery. Originally, this was to meant be a piece of Scotch Tape on an ever-growing hole in our ship. A $5.00 umbrella in a monsoon. And really- a reason to see flowers in our newly-built cooler as weddings postpone and postpone again.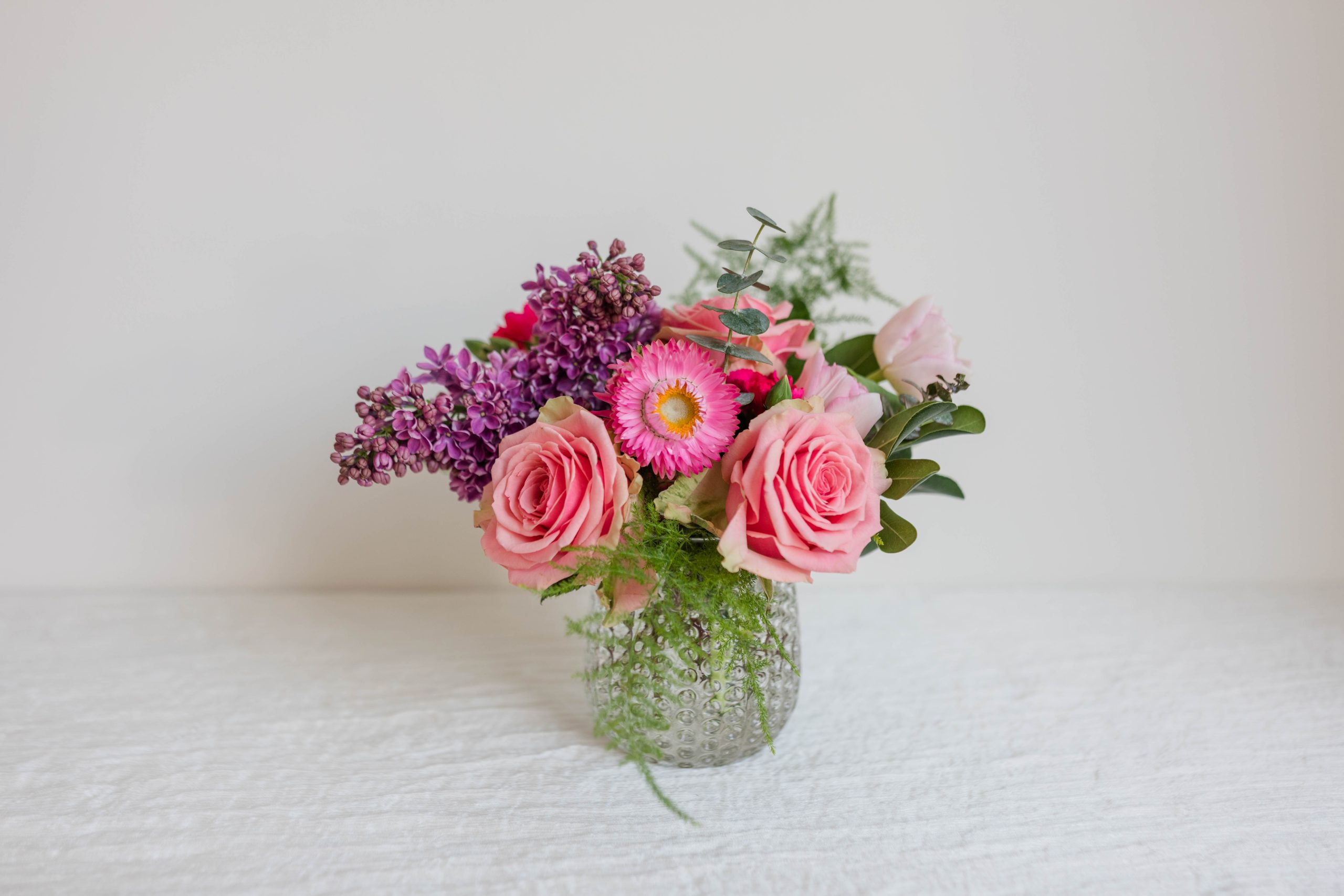 And then this happened…
A couple of weeks ago I logged onto my email and saw that we received an order. The request came from Betsy who lives out of town. A separate heartbreaking email preceded the order. Her very good friend learned she had cancer, was put on hospice and died within 4 days. She said in her email (I share with her permission) that "[her friend] passed away before I could even get flowers to her." So Betsy wanted to send flowers to her friend's husband and two adult sons who live here in Pittsburgh. I emailed Betsy to tell her that we would be more than happy to deliver the arrangement. We would do so with our love and prayers for the family.
What ensued was an outpouring of love, kindness, and gratitude that will stick with me forever. Betsy shared more of her heart with me through several emails thereafter which conveyed just how important the act of sending flowers can be. When I arrived with the arrangement, one of the sons was weeding the flower beds in the front of the house. It was clear that his mother was a lover of flowers herself and he was tending to the garden, I assume, she had planted. He immediately took photos of the delivery, which he sent on to Betsy who sent them on to me with more gratitude.
Throughout our correspondence I learned that Betsy's daughter, Liz, is a flower farmer in Virginia (Alight Flower Farm). She also knows the love and joy of flowers deeply. She had found us on Instagram and recommended that her mother contact us for the delivery. Liz and I now follow each other and have gained one another as flower friends. In the world of designers and growers, we collect flower friends like precious seeds that we hope will grow, bloom, and be shared with others.
In just one simple act of sending flowers, small seeds of joy and hope were spread to at least 6 people. Betsy saw kindness and received comfort in knowing that she was able to bring light to her dear friend's family. The family received the love and caring thoughtfulness from Betsy in a sorrowful time. I received the incredible joy of knowing that our work is meaningful and impactful. Liz and I each gained a new flower friend to grow in community.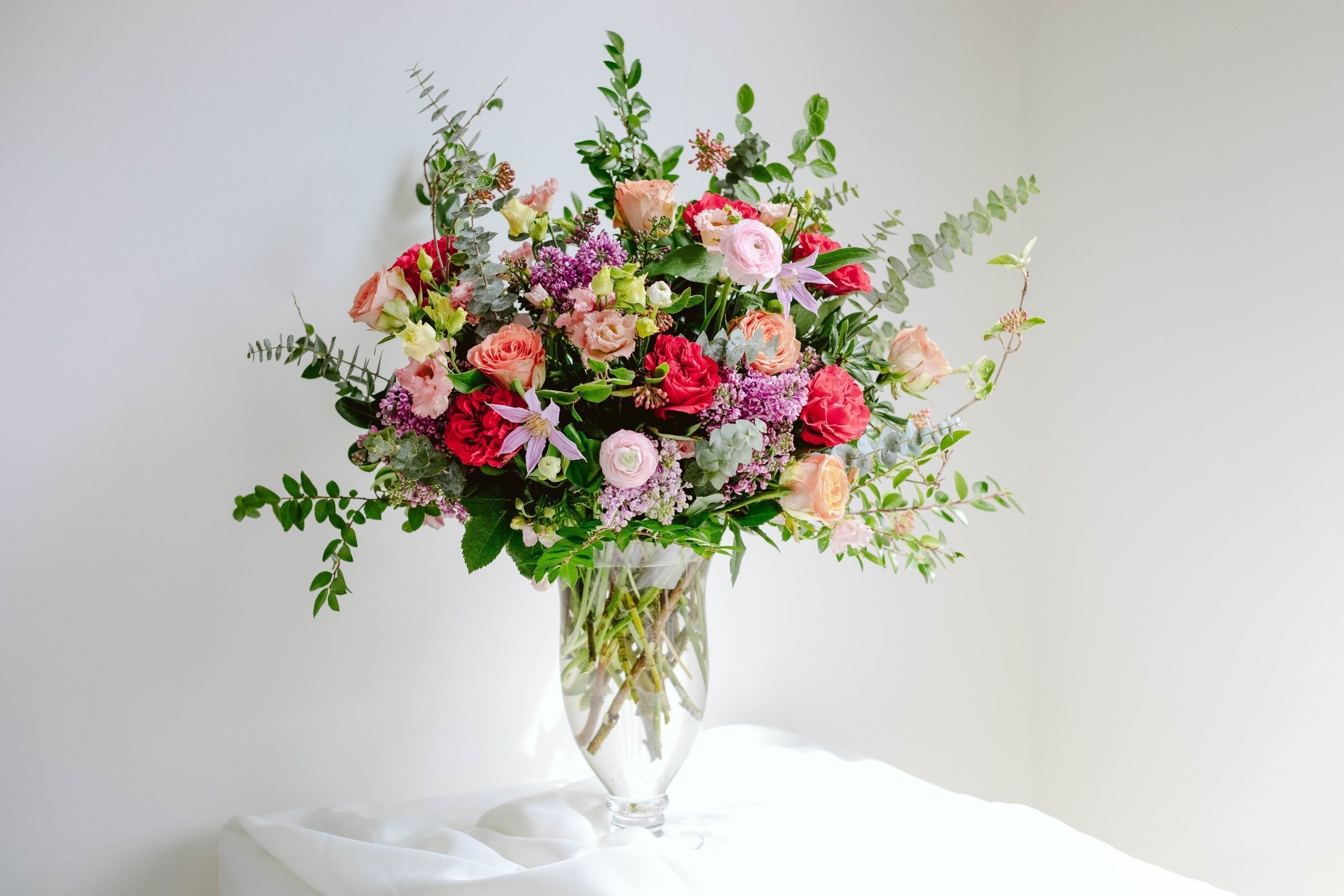 Everyday Joy
Now more than ever we live in a world where we must actively seek moments of happiness. We are weary and our souls need a place to rest. Deserve a rest. Truthfully, my favorite part of doing weddings is the joy I see when I hand the bride her bouquet. I see the same joy when I see someone's face as they open their door to receive birthday flowers from a friend.
JOY is why I changed my mind. Joy is why I am taking the risk of changing up a 9.5 year business model. Joy is why I am working on revamping our monthly bouquet subscription service. We are still doing weddings for sure. But The Blue Daisy Floral Designs will also be here to help you celebrate every day. Or say "I'm sorry," "I love you," or send your condolences. Or place a vase of joy on your own kitchen table. Because you deserve it.
Please- share with us how we can bring you joy!