Meet the Team: Mary Jo
Floral Designer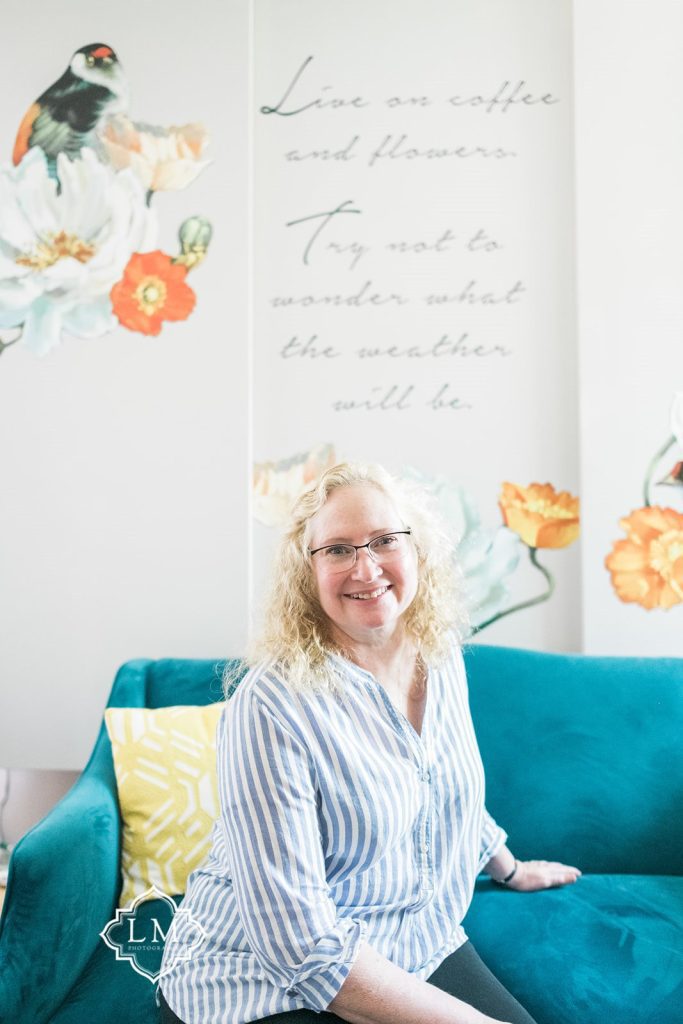 Designer Mary Jo Dowling has been with The Blue Daisy Floral Designs team since March of 2018. Two years prior, we had the pleasure of designing her daughter's beautiful wedding and Mary Jo came to us looking to expand on her already impressive career in the various arts. She holds a Bachelor's degree of Fine Arts in Illustration from Carnegie Mellon University. For 15 years, Mary Jo worked as an art director at CMU, after which, she put her skills to use in the culinary world by becoming a Certified Master Sugar Artist. Her business, Frosting and Crumbs, creates amazing and delicious cakes and sweet treats.
Mary Jo always has a creative solution to any challenge we face on the design floor and has a quick eye for color. Her favorite designs to create are intricate cuffs, boutonnieres, flower crowns, and floral jewelry. She is also the one who tends to keep our shop neat and tidy which is always appreciated!
Get to know Mary Jo
We asked Mary Jo a few questions to help get to know her better. Here's what she has to share!
What brought you to The Blue Daisy?
We found The Blue Daisy in 2016 when my daughter, Ashlinn, was looking for a florist for her wedding. In March of 2017, the same daughter told me that The Blue Daisy was hiring floral designers so I applied. And here I am!
What is your favorite thing about being on The Blue Daisy team?
The relaxed, happy atmosphere and the new creative challenges.
What is the hardest part of your job?
Carrying all of the candles and glassware associated with large wedding set ups and putting large toppers on top of tall vases on tables.
What is your favorite flower and why?
Veronica! They have cute little curly tops.
What do you most enjoy doing outside of the studio?
Making custom cakes and cookies for clients of my business, Frosting and Crumbs!
(the rest of the team can definitely attest to how beautiful and delicious Mary Jo's baked goods are!)