Vintage Fall Romance
The Priory Hotel | Pittsburgh, PA
This one was extra special to me, if I'm being honest. I have known Kat for over 6 years since my oldest daughter started daycare and Kat was one of her teachers. She then became our go-to babysitter and is one of my girls' favorite people to this day. So naturally, once Max proposed, I was so excited to talk to Kat about all the plans! It was such a joy to create for these two. Beyond being simply wonderful people, they had an incredibly fun fall color palette and trusting hearts to let us play and design some true vintage fall romance just for them.
A few of my favorite details that you simply cannot miss in the photos below are Kat's amazing cascading bouquet that included metallic painted plumosus, her bridesmaids' super fun floral hoops, and the floral wrapped candelabras on the head table.
Their venue, The Grand Hall at The Priory was the perfect setting for a romantic fall wedding and the keen eye of Maria Palermo of Palermo Photo didn't miss a thing when capturing Kat and Max's special day. Make sure you scroll all the way to the bottom on this one so you don't miss a thing either!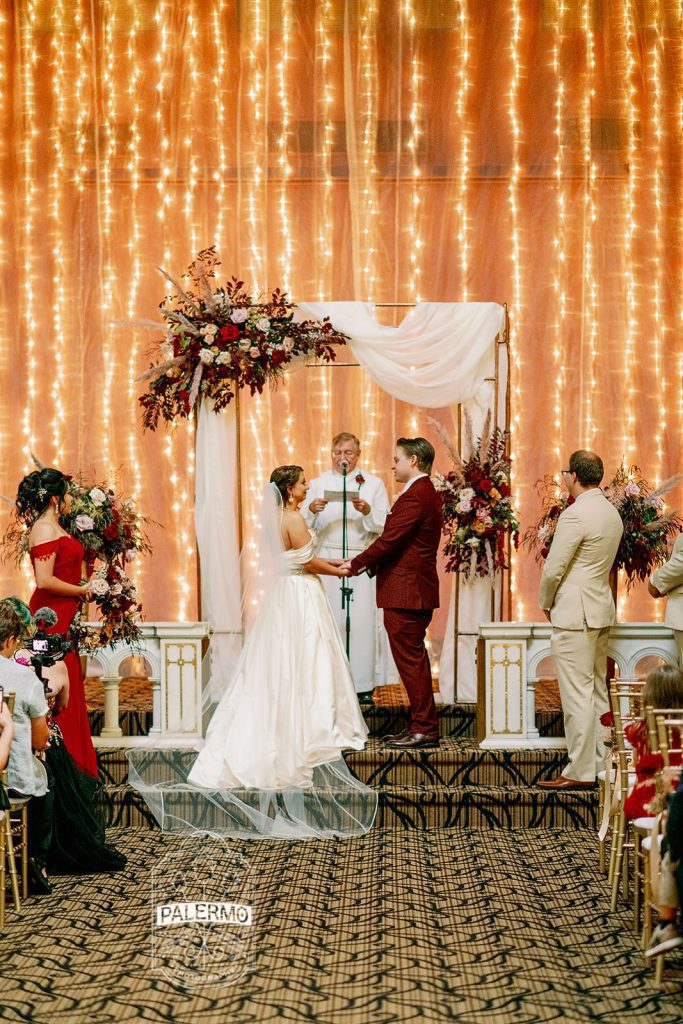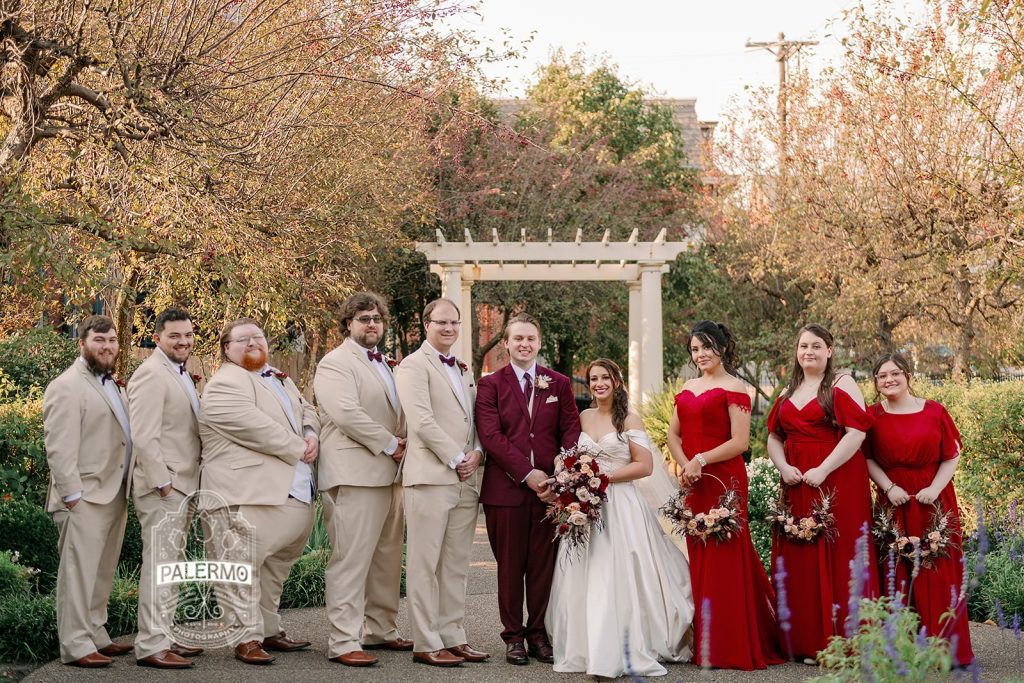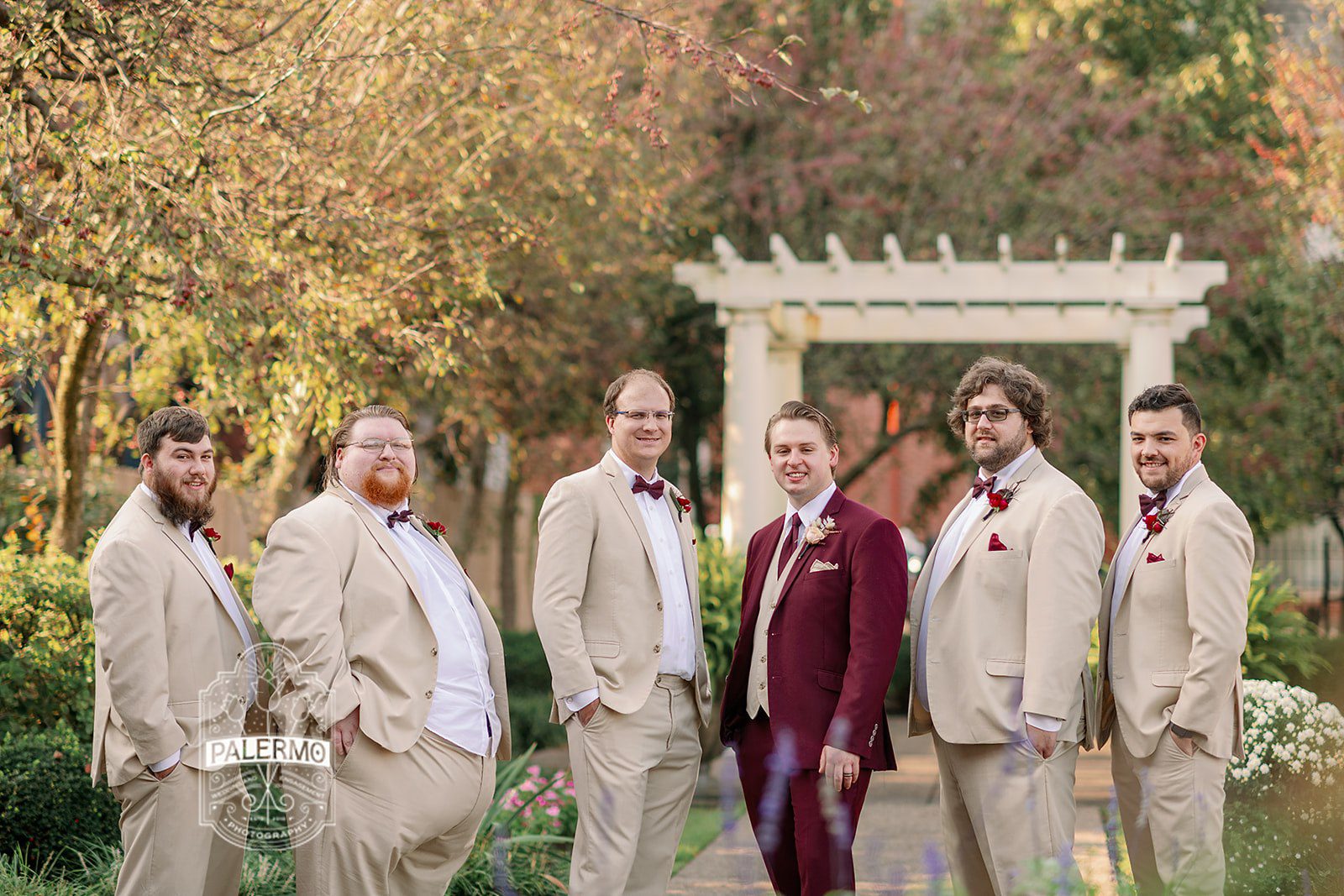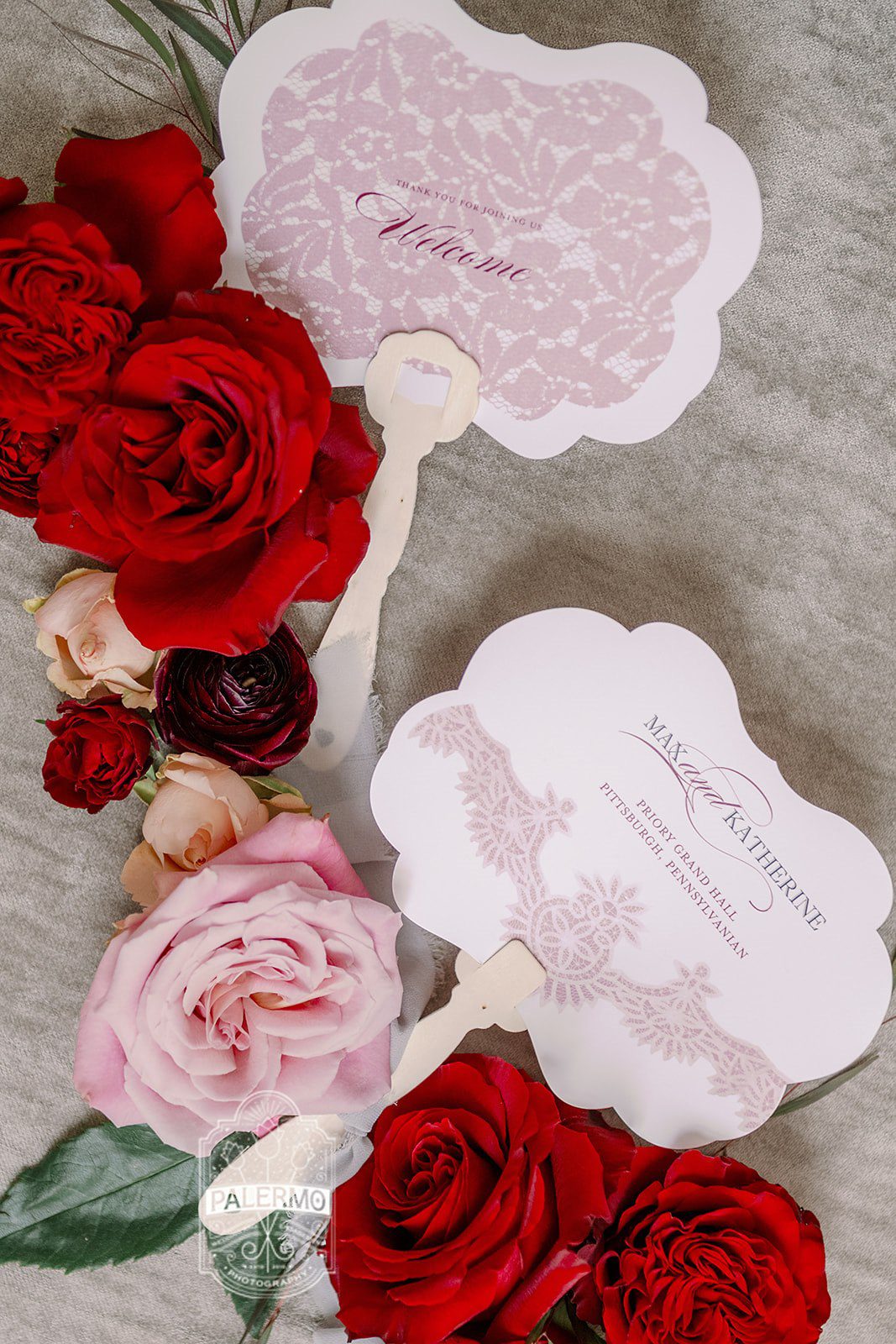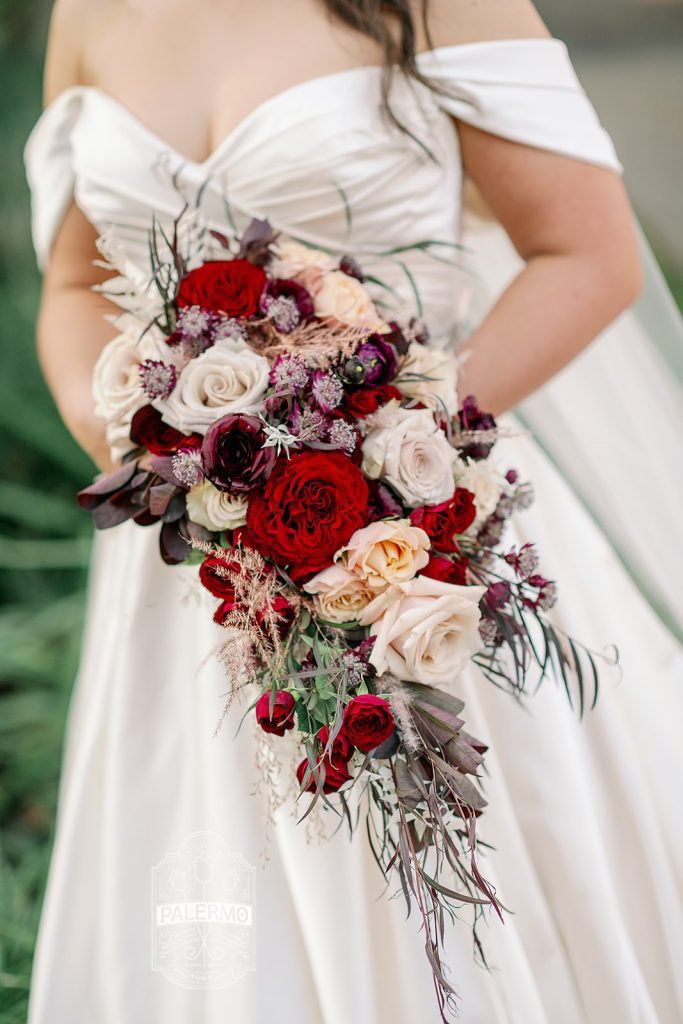 Is that bouquet not magical? I loved creating this special design for Kat! It really was the perfect finishing touch for her wedding day look.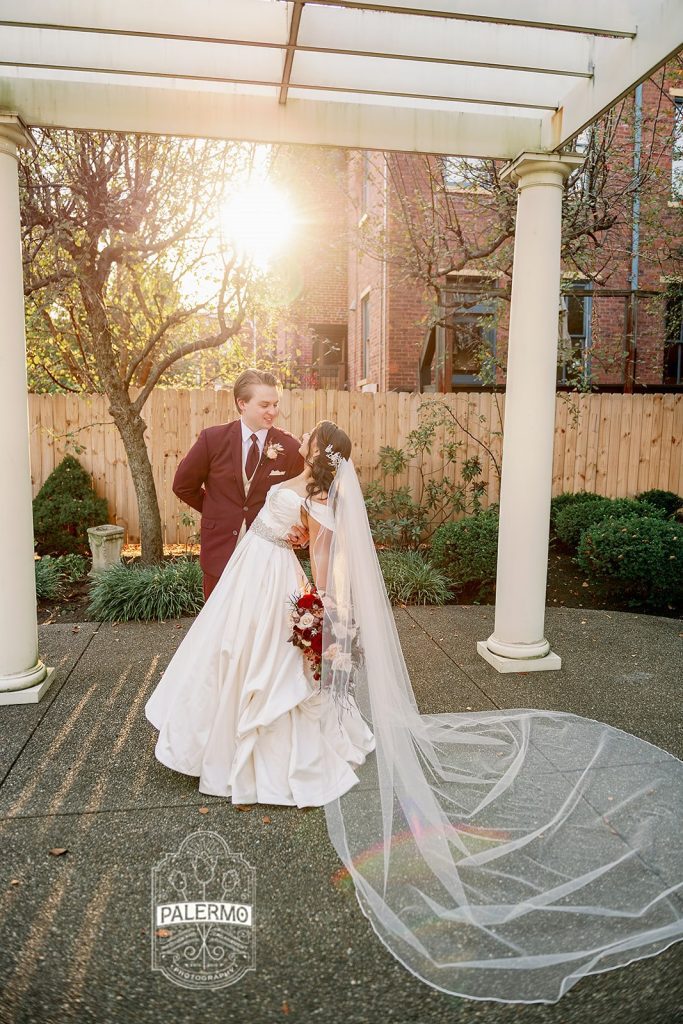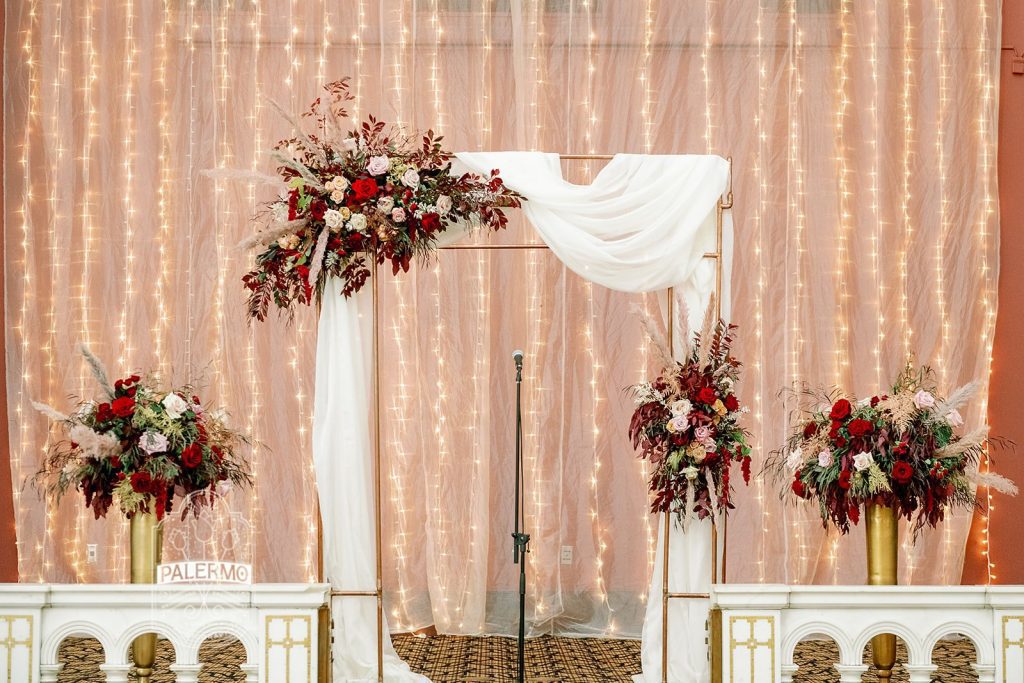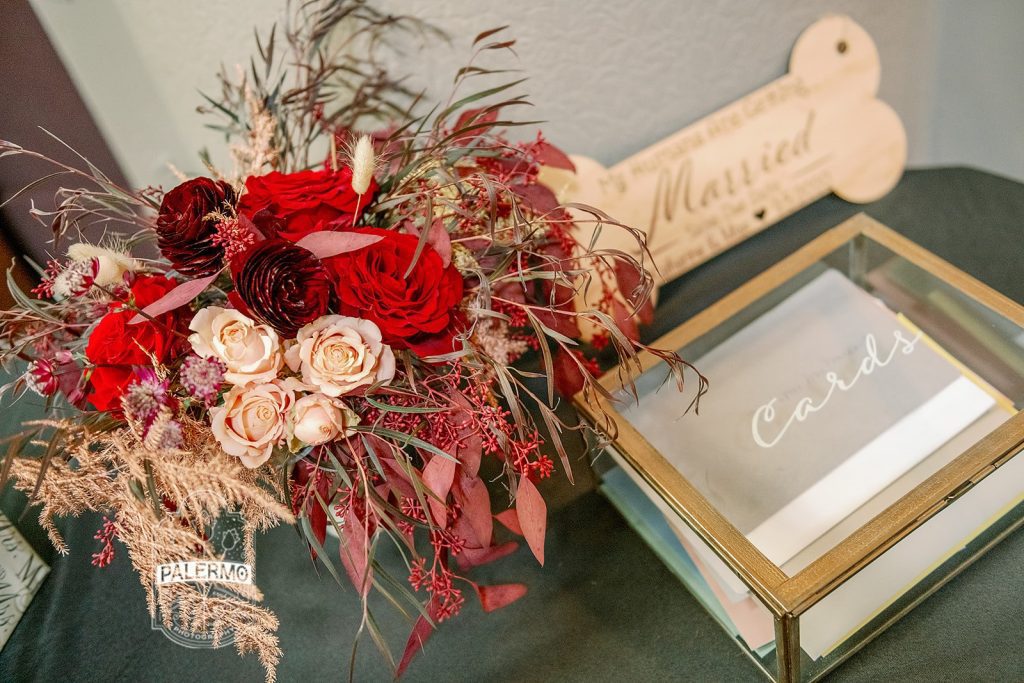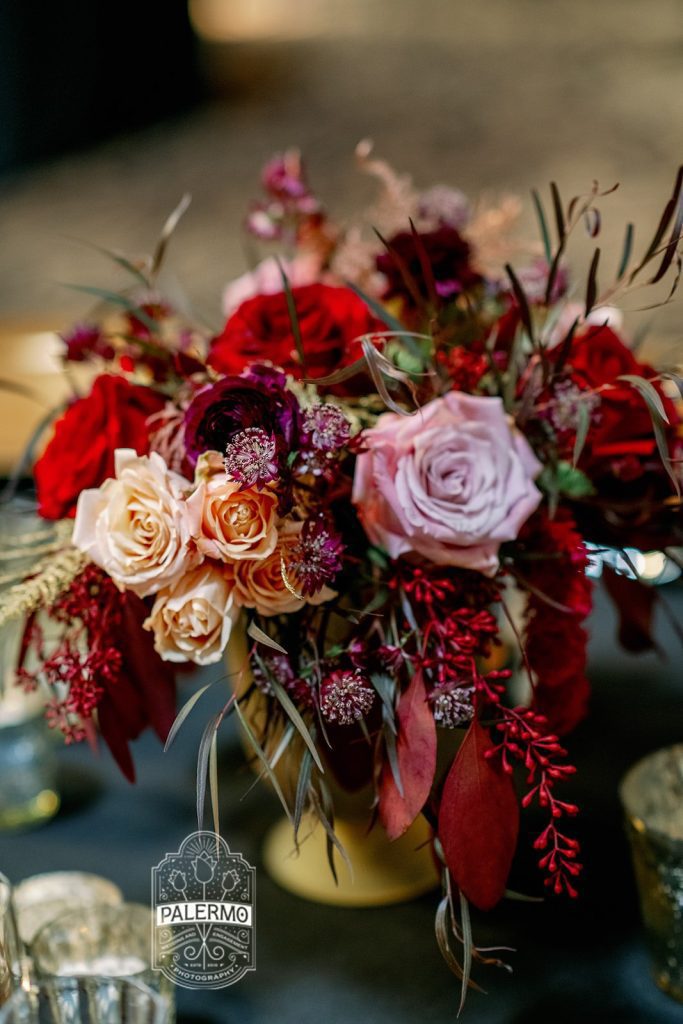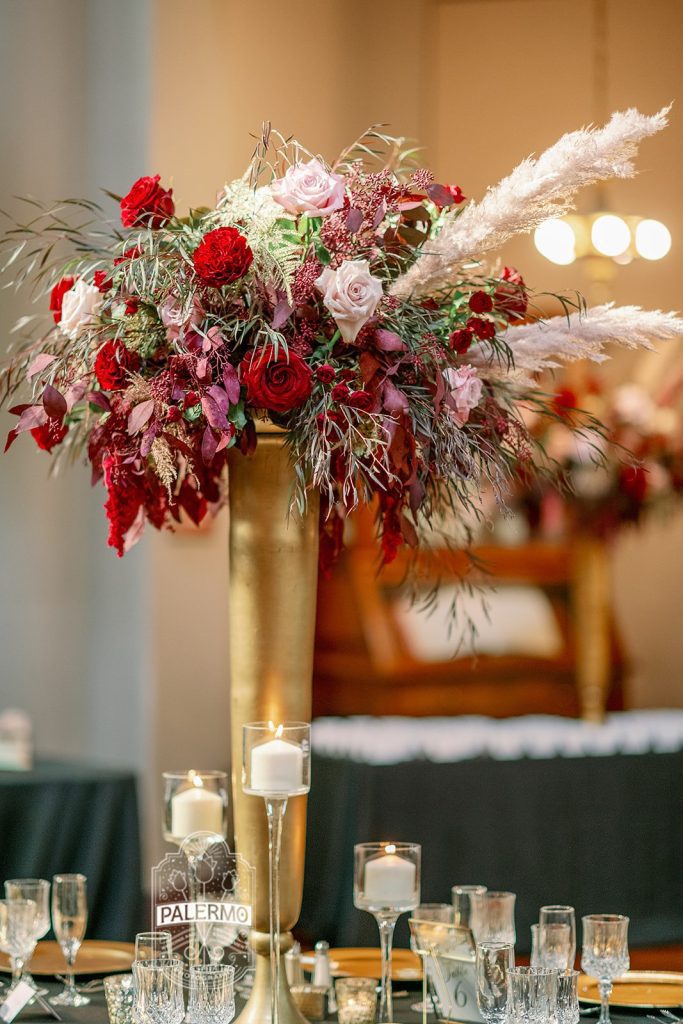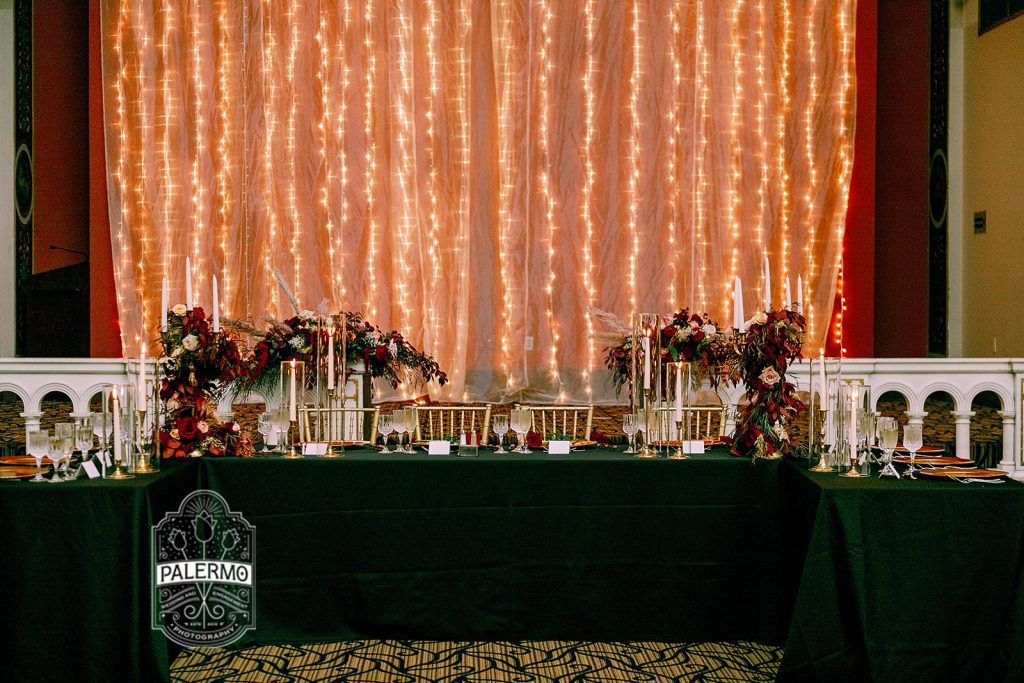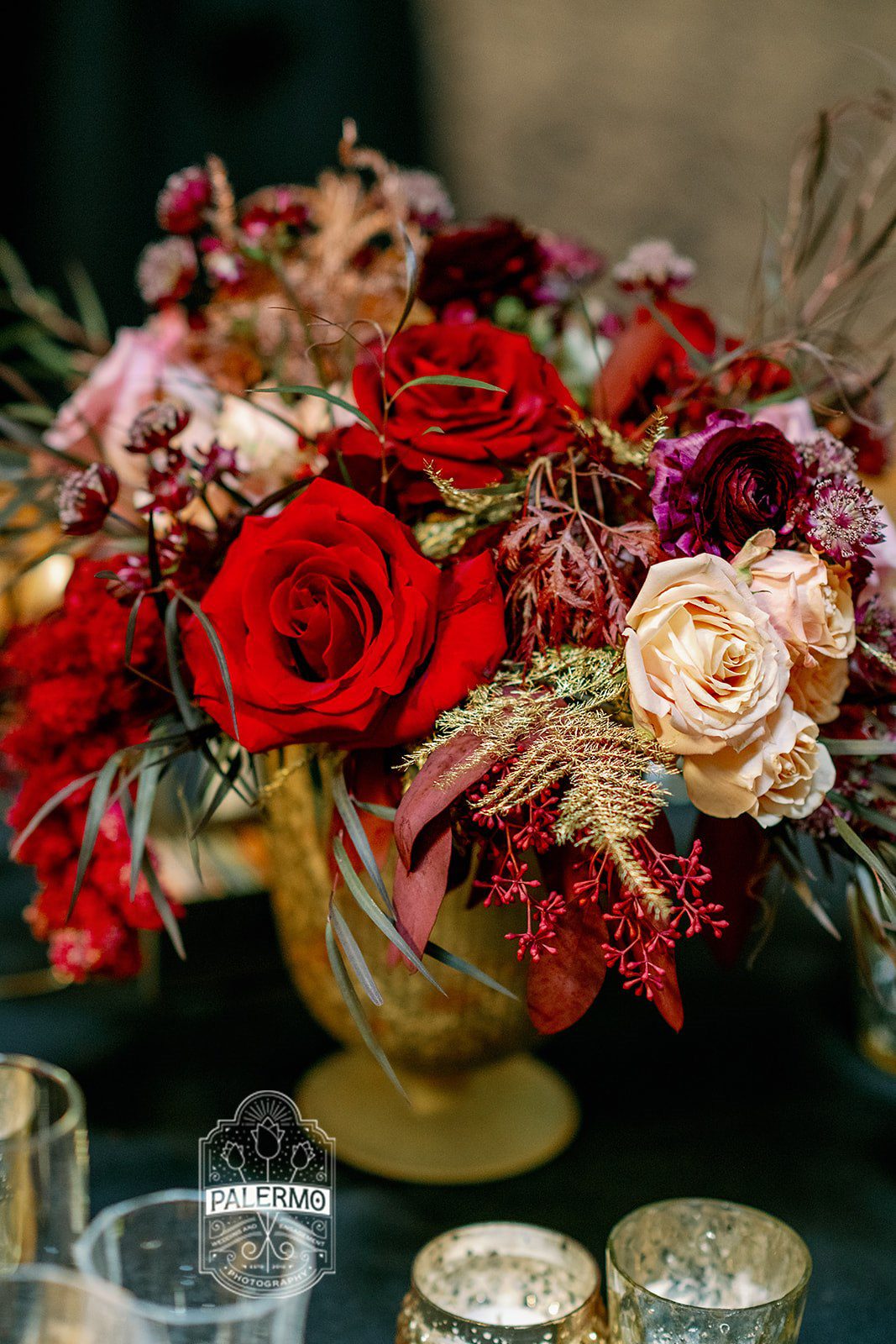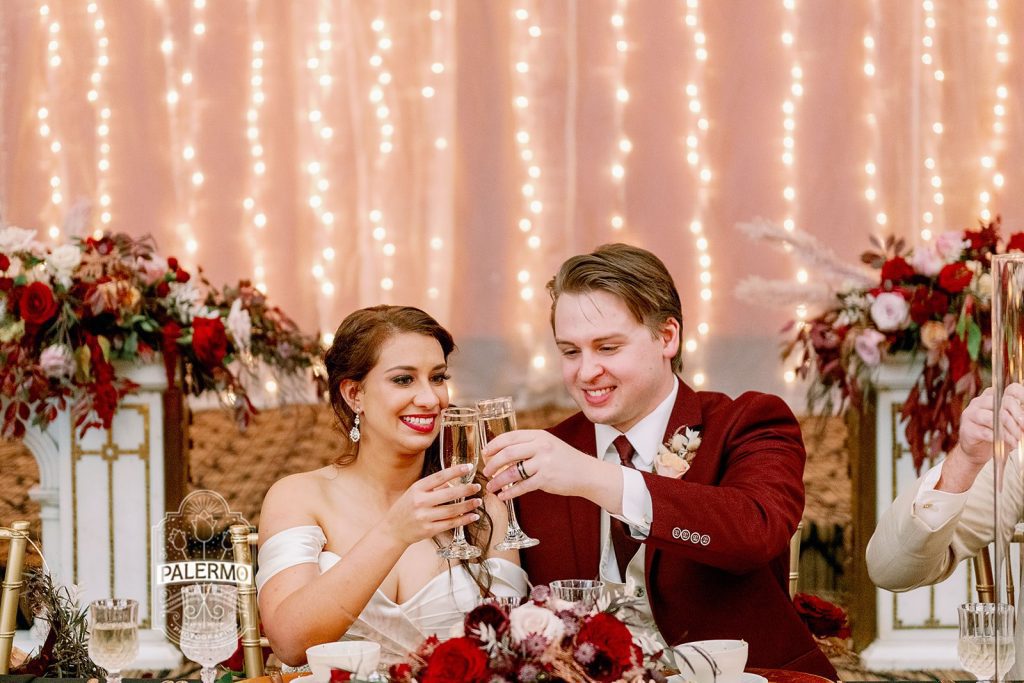 Vendor Credits
Venue, Catering & Rentals: The Priory Hotel | Photography: Palermo Photo | Floral Design: The Blue Daisy | Cake: Priory Fine Pastries (now operated by Prantl's Bakery)